On Thursday 6th October, His Holiness Mar Awa III, Catholicos-Patriarch of the Holy Apostolic Catholic Assyrian Church of the East, arrived in Yerevan for their inaugural Patriarchal visit to the Assyrian Church of the East parishes in Armenia. His Holiness was accompanied by His Grace Mar Afram Athneil.
They were welcomed by their Graces Mar Narsai Benjamin, Bishop in charge of Armenia, Mar Paulus Benjamin, Bishop of Eastern USA and local clergy including Rev. Fr Nikademus Yukhanev, parish priest for Armenia. The delegation was later joined by ACERO Secretary, Andy Darmoo.
His Holiness and the official delegation of Prelates and ACERO representatives, spent the next 7 days visiting ACERO projects which have been built as part of ACERO's three-phase Armenia Appeal as well as undertaking official engagements with Government officials and Heads of Sister Churches.
His Holiness officially opened and consecrated the restored altar Mart Maryam (St Mary) Church in Arzni and visited children at ACERO's Marganita Kindergarten. For more information on these projects please click on the links provided.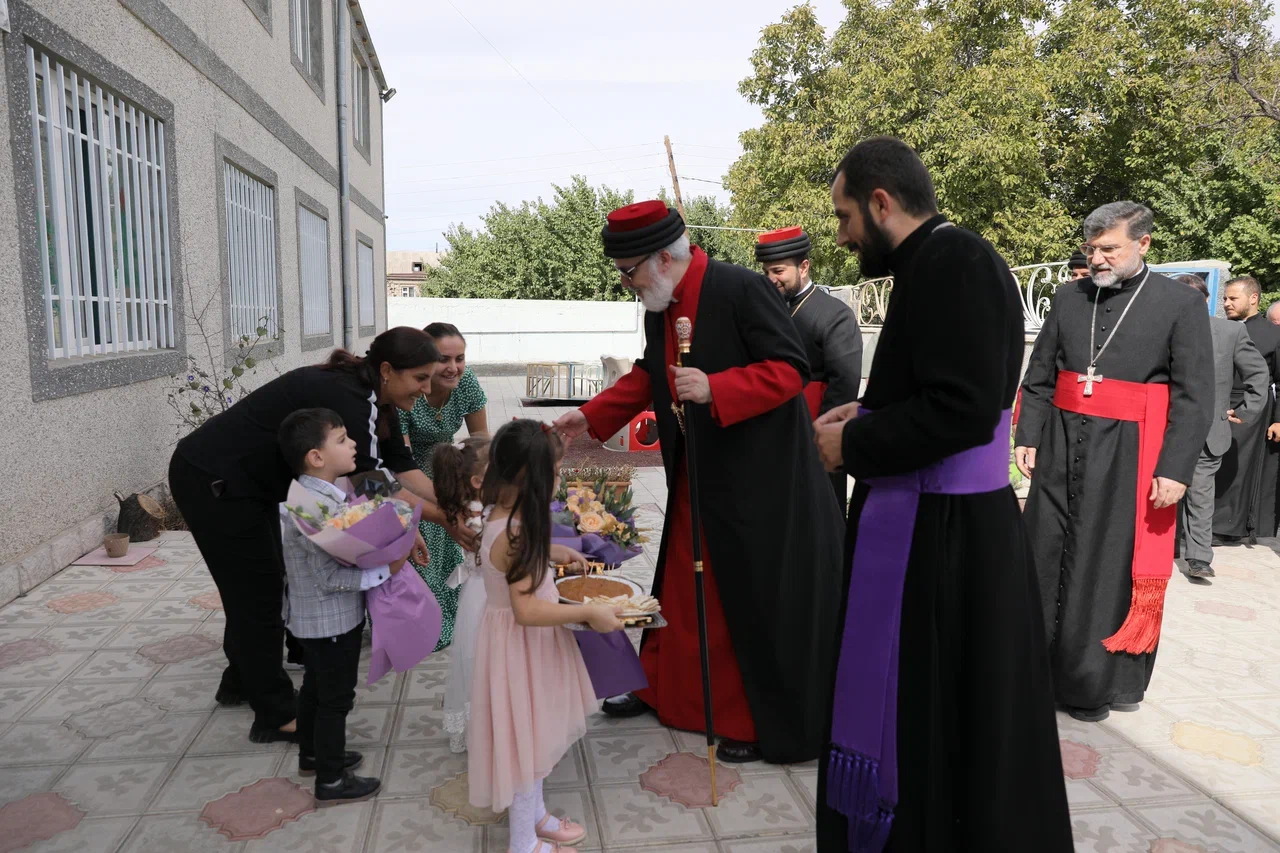 During their visit, His Holiness also elevated Rev. Fr Nikademus Yukhanev to the rank of Cor-Bishop at Mar Tuma (St Thomas) church in Verin Dvin.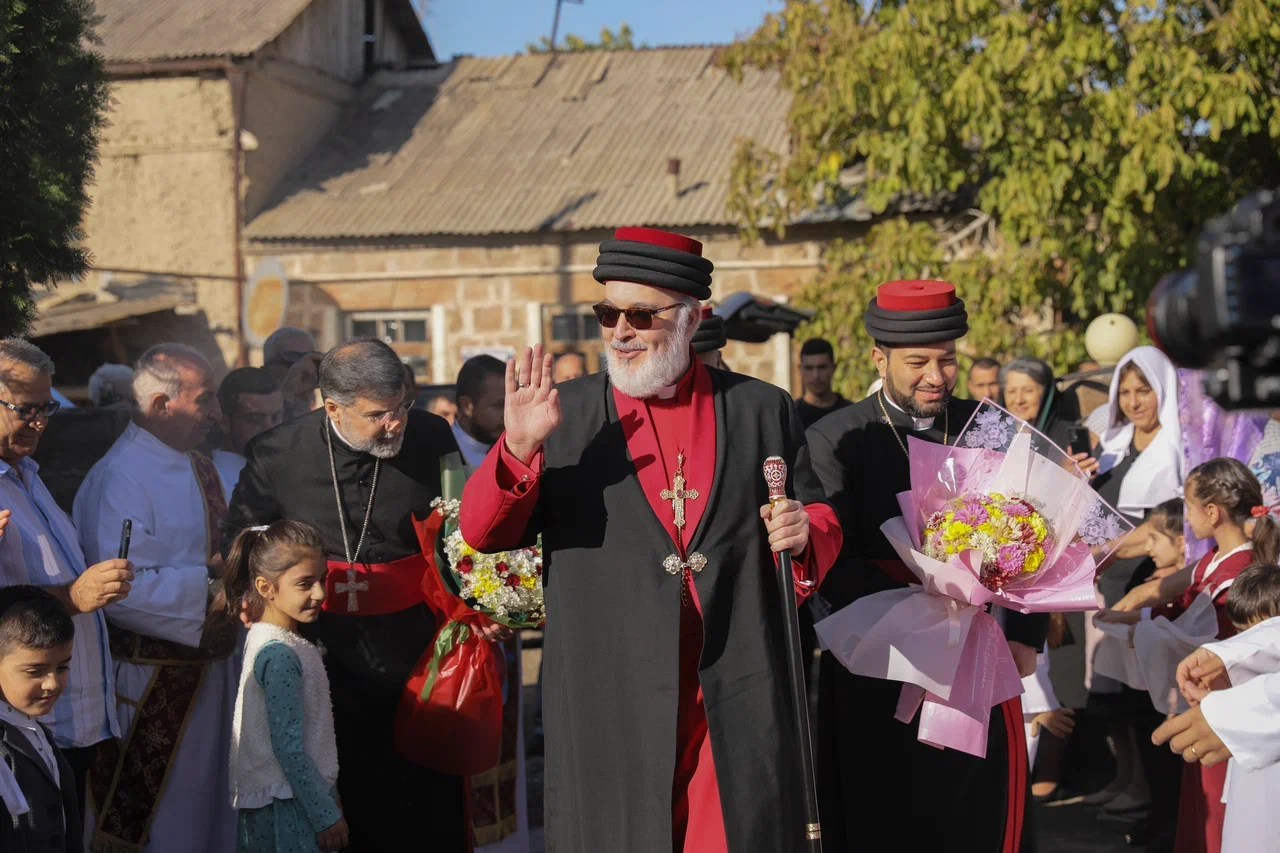 This historic Patriarchal visit was truly an honour for all of us at ACERO and the faithful of the Assyrian Church of the East in Armenia. His Holiness spoke of his joy and gratitude to ACERO at the progress made in Armenia and gave thanks to God Almighty that the Assyrians of Armenia have been able to maintain their faith, culture and heritage for centuries – that he was extremely humbled to see this.
His Holiness spoke of his wishes for all the faithful to continue to take pride in their Church and their deep-rooted history in the blessed country of Armenia.