Since 2015, ACERO has assisted Assyrian Christian Refugees in Turkey. Conditions for these families are extremely difficult as they have no work permits, no medical support and no welfare rights. They live in very small houses or apartments with large rental and utility bills as well as basic every day costs.
In December we reported that our Turkey Chapter volunteers assisted families in the Tokat region where most Christian Assyrian families are living. The families ACERO is assisting live in various cities and regions across this vast country. Often the travel time between two cities is in excess of 4 hours. We are pleased to report however that we have always managed to reach hundreds of families across the country thanks to a dedicated team of volunteers. Our team on the ground are in constant touch with ACERO Board members advising of how great the need is.
We are thankful that we can report that in addition to the distribution made in December, they have once again provided financial assistance and food vouchers to 140 families across other areas of the country.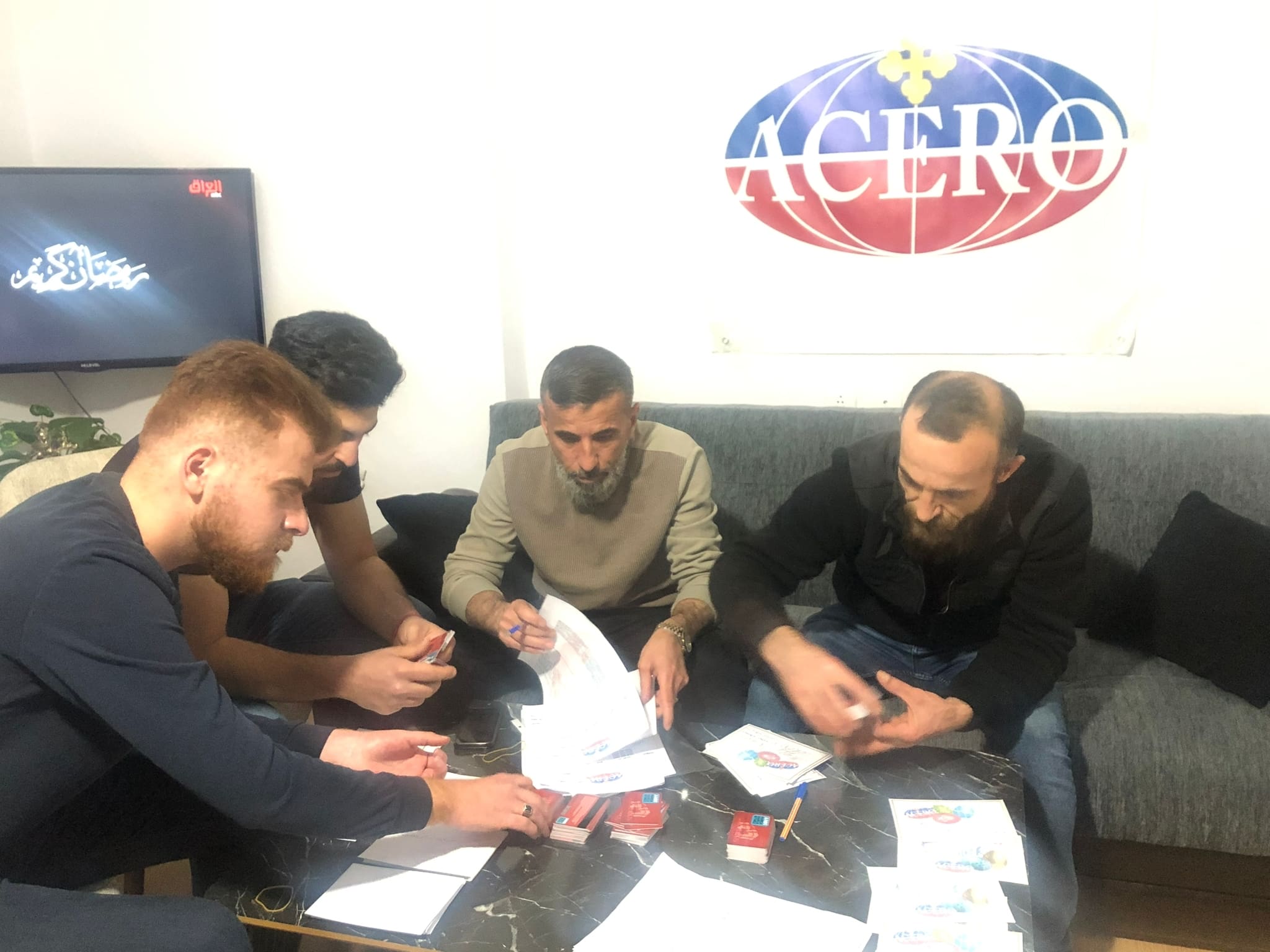 The wait for news of settlement papers from their chosen asylum countries (namely North America, Australia and Europe) is a long and agonising one for these families- often 5 or 6 years. The aid effort in Turkey is a heavy task, one we simply could not do without the help of our donors and ask that you please continue to help us to help Assyrian Christians who have fled persecution and war in the search of a safer, better life.
Set up a regular monthly payment or make a one-time donation to ACERO here.