The Dohuk Housing Complex has, for 12 years, provided housing for needy families.
Built in 2009 with the sponsorship of our long time partners, Barnabas Fund, the complex comprises five buildings and portable cabins, all of which house 50 families, rent free. It is also home to a mini-market for residents to purchase essentials and a hall for small gatherings.
The complex remains a constant hub of activity, from administering food and financial aid distributions and hosting children's festive parties to sheltering displaced persons during the Mosul crisis of 2014. It is an invaluable asset to our organisation. Under the stewardship of Mr Odeesho Dawood and his team, the complex is the head office for our Iraq Chapter.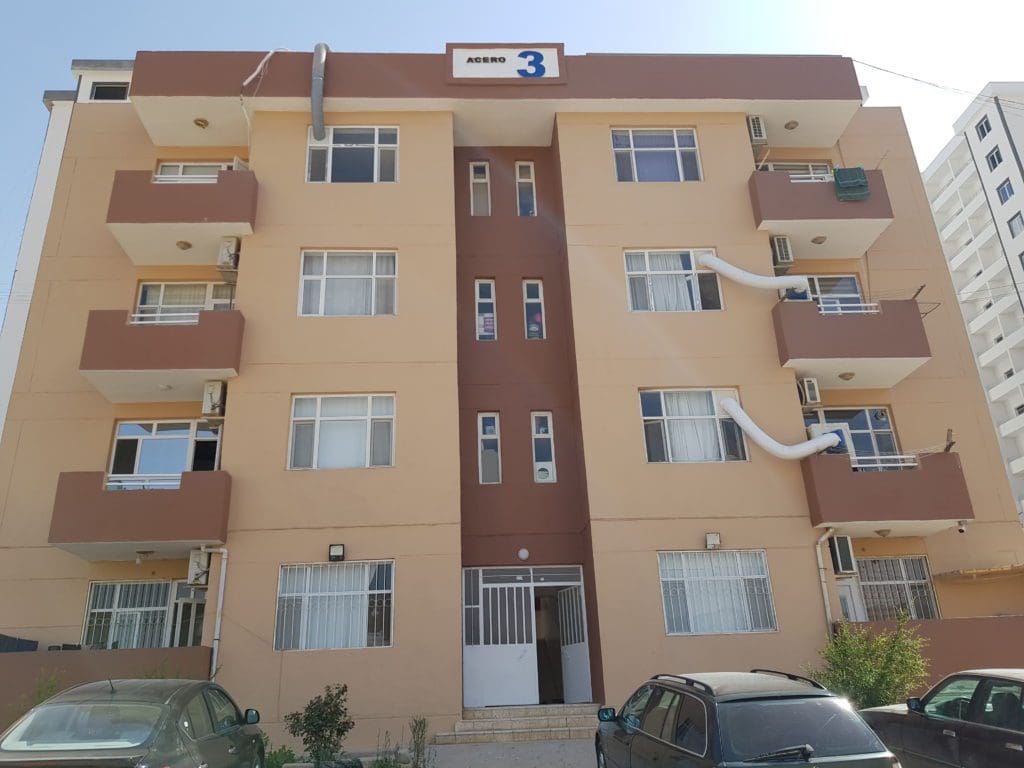 On Sunday 3rd October 2021, under the glistening Nohadra sun, His Holiness Mar Awa III, the 122nd Catholicos-Patriarch of our Church, graced the residents with his presence. Accompanying His Holiness was ACERO's Chairman, His Grace Mar Afram Athneil, ACERO Trustee His Grace Mar Paulus Benjamin, His Grace Mar Isaac Yousip, Bishop of Nohadra and Russia and His Grace Mar Abrs Youkhannan, Bishop of Kirkuk and Diana and Patriarchal Auxiliary. Welcomed by children adorned in traditional Assyrian clothing and the rippling sound of applause and cheers, His Holiness made his way into the buildings.
His Grace Mar Afram addressed the residents and thanked His Holiness for their visit. His Holiness, a founding Trustee of our Organisation, expressed their joy at visiting the complex for the first time and spoke of their hope for more projects to be developed for Assyrians living in the homeland. The delegation then proceeded to the offices inside the complex, where they offered prayers of thanksgiving and discussed future projects.
It was a day the volunteers, committees, trustees, and residents will never forget. We are grateful to His Holiness Mar Awa III and His Grace Mar Afram for their unwavering leadership of ACERO and all our prelates for their support.
Would you like to support this and other projects?
Please consider making a donation to ACERO using the secure form below.