200 families registered with our Jordan Chapter continue to face hardship living as Refugees in the capital, Amman.
With no employment, the cost of living is extremely high for these families, especially those with children, chronic illnesses and disabilities.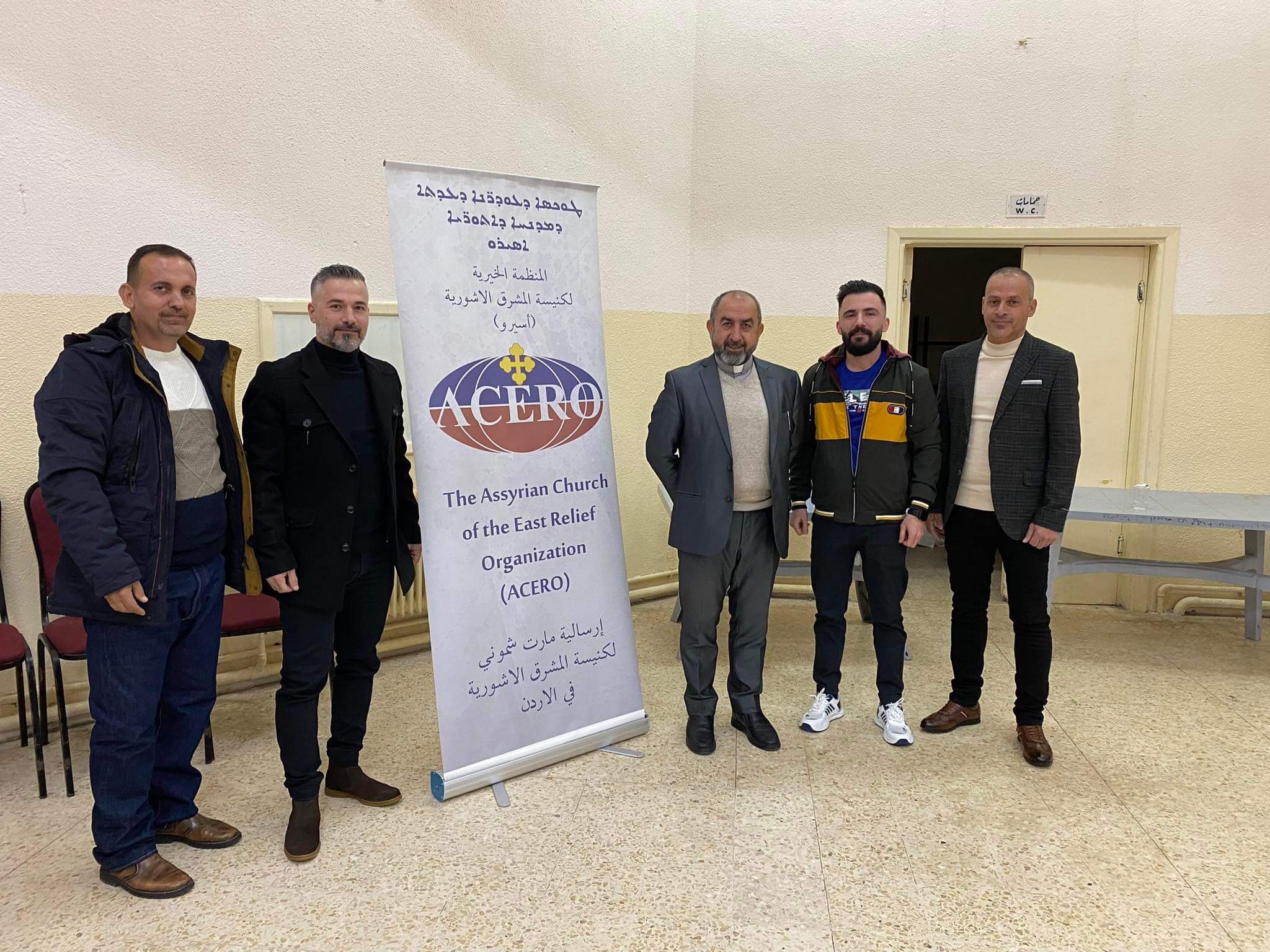 This Christmas we extend our thanks to Rev Fr Esha David who travelled from Iraq to conduct services at the Assyrian Church of the East Mart Shmoni Mission in Jordan. Rev Fr Esha David has been fulfilling this duty for many years now and we are extremely grateful for his cooperation and support of ACERO.
Our Jordan Chapter Committee, led by Mr Rani Khoshaba, distributed financial aid packages to all the families registered with us.
The Diocese of Jordan of the Assyrian Church of the East is a Patriarchal Diocese, under the direct stewardship of His Holiness Mar Awa III, Catholicos Patriarch. We are as ever grateful to His Holiness for his guidance and support on all matters relating to Assyrians in need all over the world, particularly in Jordan, a neighbouring country to the Patriarchal See in Iraq.
We ask that you continue to help us to help these families in Jordan as the need is high and ongoing. DONATE here