The ACERO Housing Complex located in Dohuk, Northern Iraq, was built in 2009 with the sponsorship of our long time partners, Barnabas Fund. Comprised of 5 buildings and portable cabins, it houses a total of 50 displaced and vulnerable families.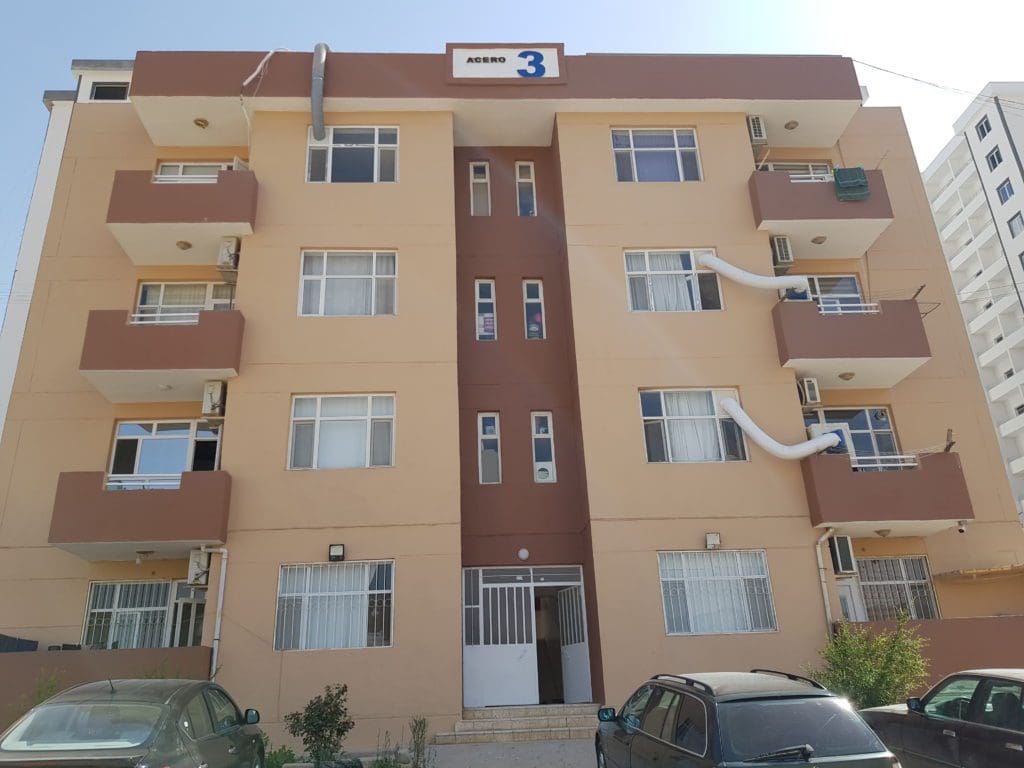 Throughout the year we support our families living in the ACERO Housing Complex with food parcel distributions, financial aid and general support. We also support many families in surrounding villages across northern Iraq – including Dehe and Kani Balafe.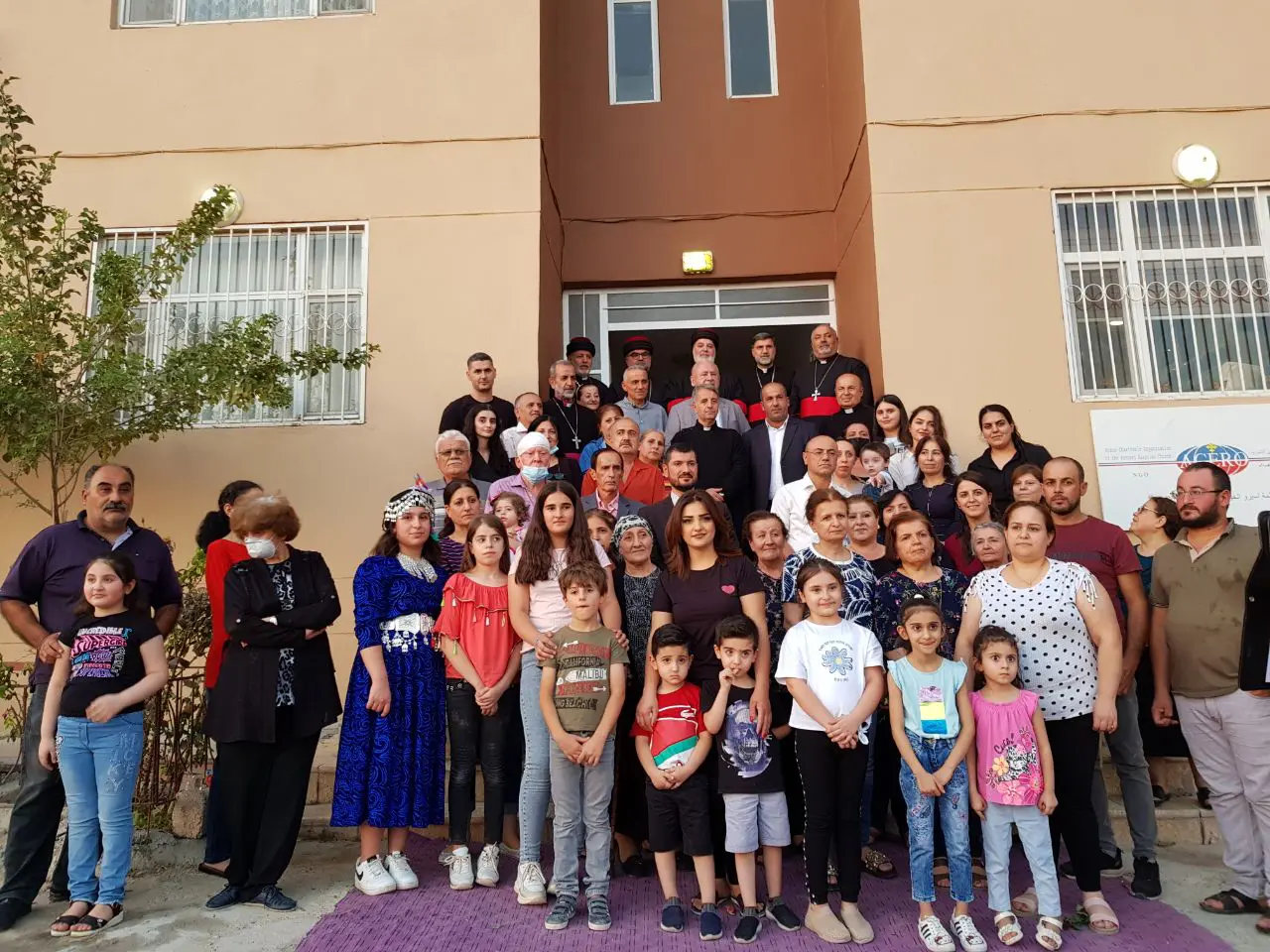 This Christmas, as is the case each year, ACERO's Iraq Chapter has prepared and delivered parcels containing essential food and cooking items to all the residents of the Complex and families living in these villages.
The children at the Complex were also treated to a visit from Santa who presented each child with a gift for Christmas.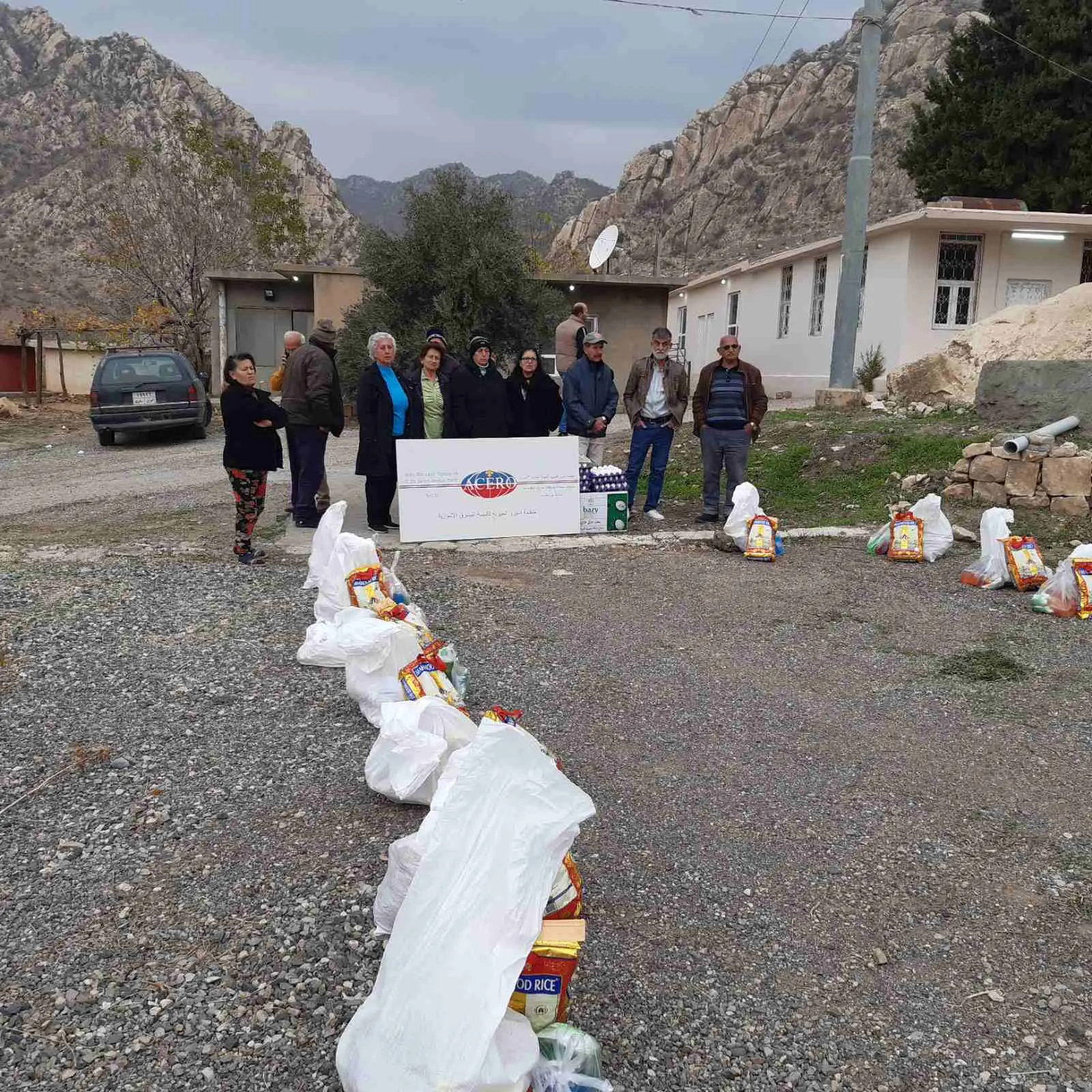 Our thanks to Odeesho Dawood as always – our Chapter Committee leader, and his volunteers for the incredible work they do to ensure the complex is well maintained and the residents are cared for. We are grateful that they also attend to families living in nearby villages.
The maintenance and well being of both the buildings and of the people of Dohuk is ongoing, to help continue this important work and more at the complex, please donate via PayPal here.