December 25th, 2021
The results of ACERO's Armenia Appeal continue to come to fruition.
We give thanks and praise to our Lord and Saviour that for the first time in many years the Assyrian Church of the East community in Arzni have celebrated Christmas Eve (midnight mass) liturgical services in their newly restored church. The pictures below were taken last night where men, women and children gathered to celebrate Christs birth.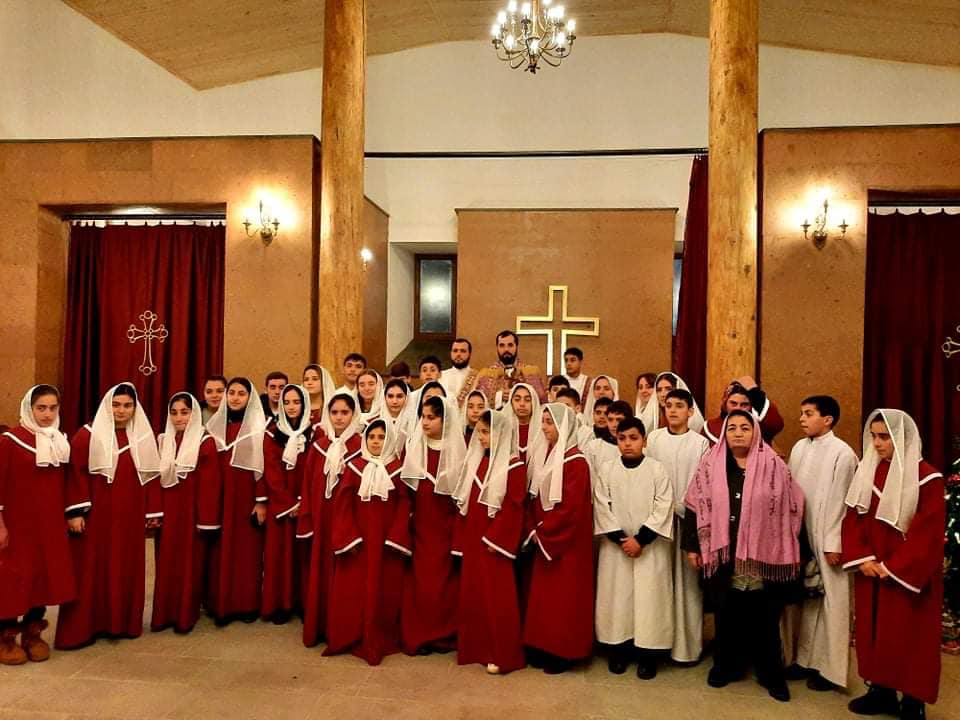 Qasha Nikademus Yukhanaev has conducted Holy Eucharist on the Feast of the Nativity at the ancient Church.
ACERO cannot express its gratitude to all who have responded to our Armenia Appeal.
We thank the Board of Trustees who have spearheaded and been pivotal in bringing these projects to life; Their Graces Mar Afram Athneil, Mar Paulus Benjamin, CorBishop William Toma, Shamasha Dadway Daniel, Mr Fredoun Benjamin and Mr Andy Darmoo.
Also our invaluable donors without whom none of this would be possible, your support continues to produce the most wonderful results. These pictures have truly filled all our hearts with joy.
As you may see from the pictures the church still need pews and the altar needs to be built. To donate toward these items visit our Donate page.
Merry Christmas from Armenia!!!