Community Center Building update
'I ask our Lord and Saviour Jesus Christ to bless ACERO, our Holy Church and our blessed nation'

Rev Fr. Nikademus Yukhanev, in his correspondence to ACERO
Rev Fr Nikademus is the Priest of the Assyrian Chruch of the East in Armenia. We have worked closely with him for 4 years now on projects in the country.
The Community Center in Dvin forms part of the third phase of ACERO's 'Armenia Appeal' – an initiative launched in 2019 committed to investing in the Assyrian community infrastructure to ensure the continuity of the country's historic Assyrian inhabitants.
On 27th October 2019, the foundation stone for the Community Center was laid by His Holiness Mar Awa III (then His Grace Mar Awa Royel) along with Prelates, dignitaries and ACERO Secretary Andy Darmoo.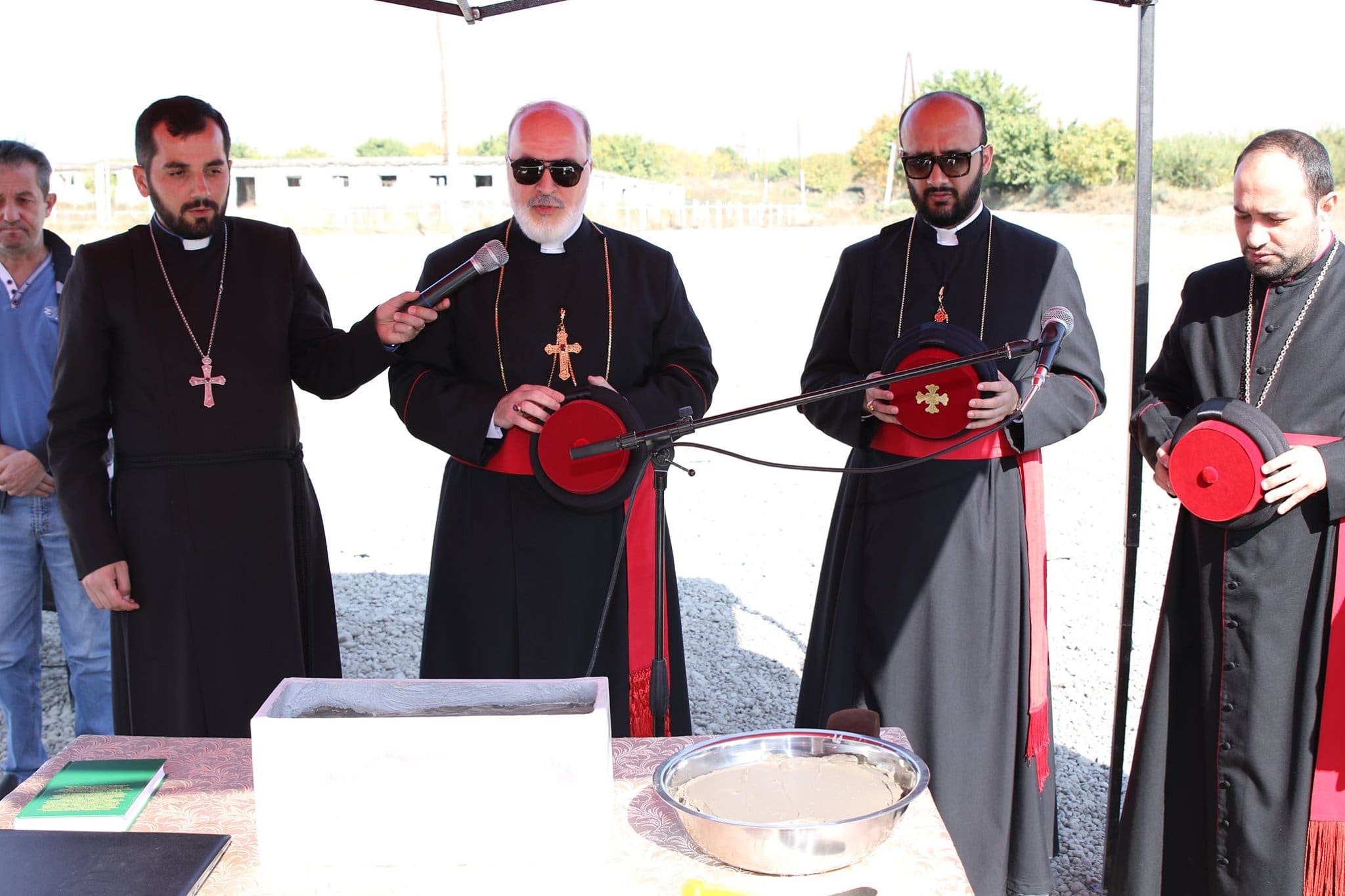 In the face of the pandemic, financial hardship and the war in Eastern Europe, we have still, by the grace of God, been able to move forward with the building work on the Center. The structure of the building, roof, windows, water system and wiring have all now been completed.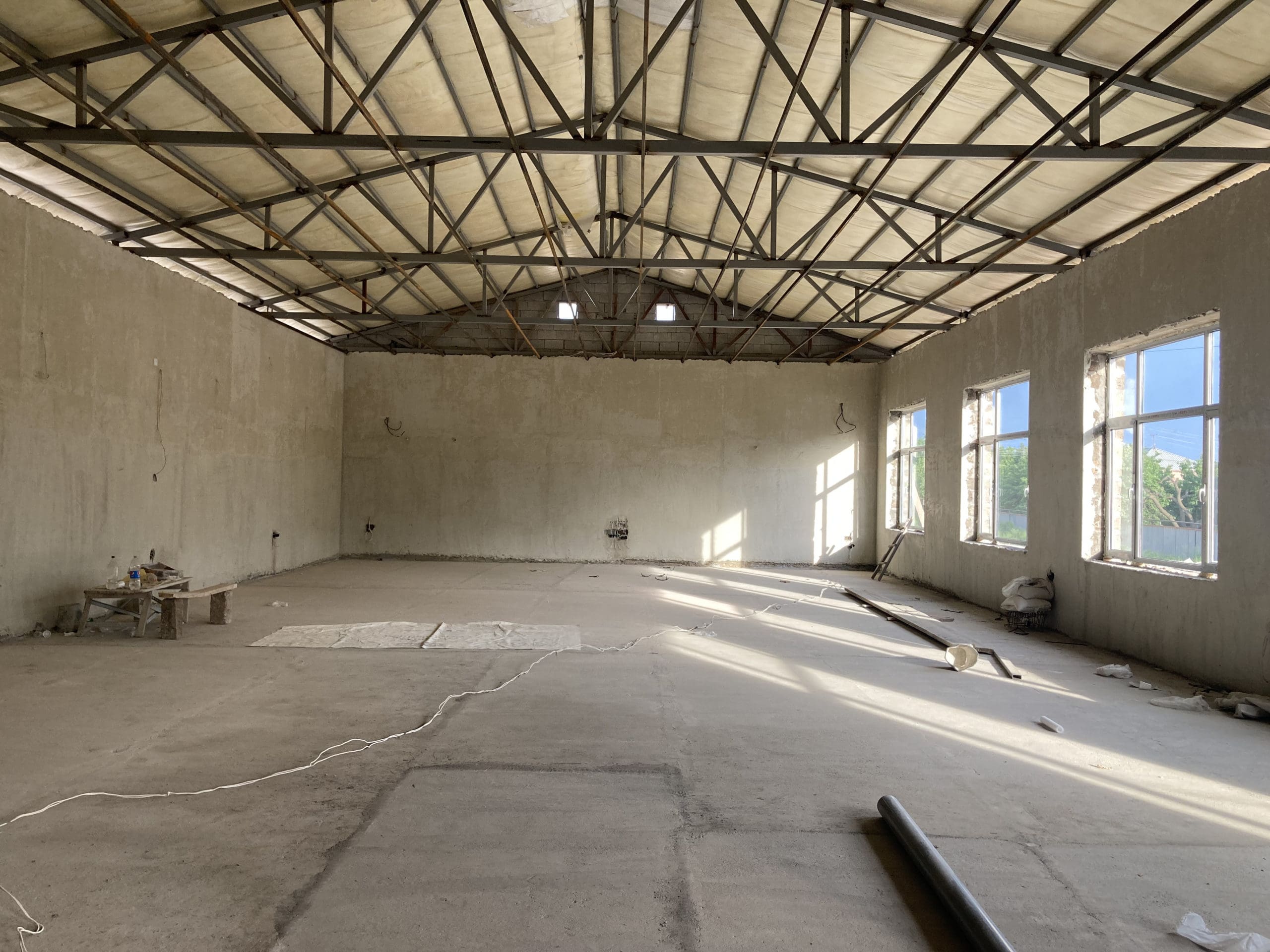 The Center will have a fully fitted kitchen and bathrooms and will be fully furnished with tables, chairs and a sound system. There is still work to be done and with the help of God we hope to complete the Center in the coming months.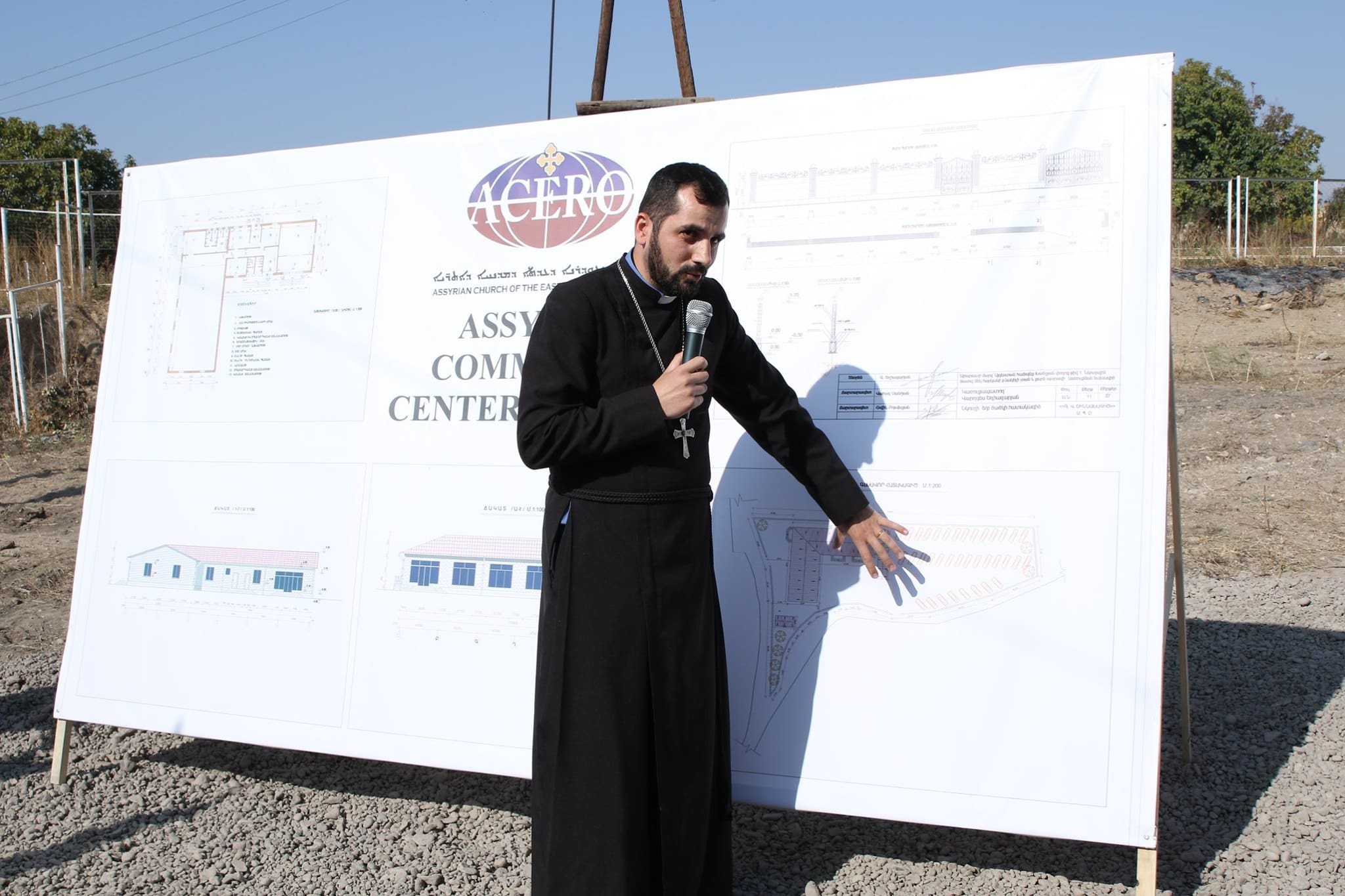 Upon completion, this facility will be the first community gathering space for the 2000-strong Assyrian community of the village to be used for gatherings, weddings, funeral ceremonies and other activities.